SCHUYLKILL COUNTY MAN SENTENCED TO PRISON FOR
DRUG, GAMBLING AND TAX OFFENSES
March 24, 2011
    The United States Attorney's Office for the Middle District of Pennsylvania, announced that a Schuylkill County man who participated in a drug conspiracy, conducted an illegal gambling business, and made false statements on tax forms, was sentenced today by Senior U.S. District Court Judge Edwin M. Kosik to serve 41 months in federal prison.

      According to United States Attorney Peter J. Smith, Michael Stockunas, age 49, previously pleaded guilty to involvement in a Las Vegas-to-Pennsylvania methamphetamine trafficking operation in 2005 and 2006, to operating a gambling business during 2003 through 2007, and to filing false tax forms in 2006.
    Stockunas was indicted by a federal grand jury, along with three other defendants in October 2008, as a result of an investigation by the Drug Enforcement Administration (DEA), the Internal Revenue Service (IRS), the Pennsylvania State Police, the Schuylkill County District Attorney's Office, and local police in Schuylkill County. In all, more than 20 defendants, including members of the Las Vegas branch of the drug conspiracy, were charged in federal and state courts.
     U.S. Attorney Smith noted that Judge Kosik also ordered Stockunas to forfeit real estate in Hazleton and more than $32,000 in cash seized by agents, and to make restitution to the IRS in the amount of $116,000. Stockunas must also serve three years of supervised release following his prison sentence, and pay a special assessment of $300.
     U.S. Attorney Smith noted that the case was prosecuted by Assistant U.S. Attorney Francis P. Sempa.
****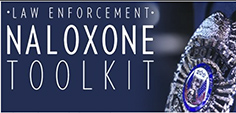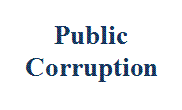 Our commitment to combating public corruption in the Middle District of Pennsylvania and to keeping the public informed about pending cases.