NEW OXFORD COUPLE INDICTED ON FEDERAL CHILD PORNOGRAPHY CHARGES
March 24, 2011
     The United States Attorney's Office for the Middle District of Pennsylvania announced that a federal grand jury in Harrisburg returned an indictment yesterday charging a New Oxford, Pennsylvania couple with production of child pornography.
     According to United States Attorney Peter J. Smith, Michael Strausbaugh, age 30, and his wife, Rebecca Strausbaugh, age 31, were both charged with production of child pornography. Michael Strausbaugh was also charged with distribution and possession of child pornography.
     The indictment stems from an investigation and arrest of a Canadian individual allegedly trading images containing child pornography with Michael Strausbaugh. It is alleged that the Strausbaugh's took pornography images of an infant child who at the time was less than one year old and distributed these images over the internet. The Strausbaugh's were arrested on Friday, March 18, 2011.
     At a detention hearing held yesterday, Wednesday, March 23, 2011, United States District Court Magistrate Judge J. Andrew Smyser ordered Michael and Rebecca Strausbaugh be detained.
     If convicted, Michael Strausbaugh faces a mandatory minimum of 25 years imprisonment. Rebecca Strausbaugh faces a 15 mandatory minimum term of imprisonment.

      U.S. Attorney Smith noted that anyone with information related to this matter should please call U.S. Postal Inspector Michael Corricelli at 717-257-5581.
     This case was investigated by the U.S. Postal Inspection Service(USPIS), Federal Bureau of Investigation (FBI), U.S. Immigration and Customs Enforcement (ICE), Pennsylvania State Police, and the Adams County Sheriff Department. Prosecution has been assigned to Assistant United States Attorney Daryl F. Bloom.
****
An Indictment or Information is not evidence of guilt but simply a description of the charge made by the Grand Jury and/or United States Attorney against a defendant. A charged Defendant is presumed innocent until a jury returns a unanimous finding that the United States has proven the defendant's guilt beyond a reasonable doubt or until the defendant has pled guilty to the charges.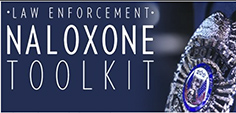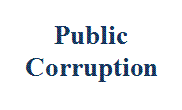 Our commitment to combating public corruption in the Middle District of Pennsylvania and to keeping the public informed about pending cases.