New Oxford couple convicted of federal production of child pornography charges
October 26, 2011
The United States Attorney's Office for the Middle District of Pennsylvania announced that a New Oxford couple was convicted today in federal court following a two-day bench trial before United States District Court Judge William W. Caldwell.
According to United States Attorney Peter J. Smith, Michael Strausbaugh, age 30, and his wife, Rebecca Strausbaugh, age 31, were both charged with three counts of sexual exploitation of a child. Michael Strausbaugh was also charged with distribution and possession of child pornography.

The charges stemmed from an investigation and arrest of a Canadian individual who received a sexual explicit image of an infant less than one year old from Michael Strausbaugh. Testimony at trial established that the Strausbaughs had the infant engage in sexually explicit conduct for the purpose of producing visual depictions or photographs on at least four separate occasions. Michael Strausbaugh then distributed these images over the internet.
Evidence presented at the trial also showed that during the time that the images were taken, Michael Strausbaugh was on probation on state charges of indecent assault on a minor. His wife, Rebecca Strausbaugh had taken classes at TRIAD Treatment Specialists to serve as Michael Strausbaugh's approved supervisor to monitor his interaction with children to ensure his compliance with the conditions of his probation.
Michael Strausbaugh faces a mandatory minimum of 25 years imprisonment and a maximum of 180 years imprisonment. Rebecca Strausbaugh faces a 15 year mandatory minimum term of imprisonment and a maximum of 75 years imprisonment. A sentencing date has not yet been scheduled.

This case was investigated by the U.S. Postal Inspection Service(USPIS), Federal Bureau of Investigation (FBI), U.S. Immigration and Customs Enforcement (ICE), Pennsylvania State Police, and the Adams County Sheriff Department. Prosecution was handled by Assistant United States Attorney Daryl F. Bloom.
****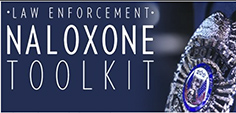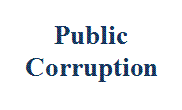 Our commitment to combating public corruption in the Middle District of Pennsylvania and to keeping the public informed about pending cases.