Danville woman sentenced to 30 months' imprisonment for the embezzlement of money from American Hose and Chemical Fire Company
May 16, 2011
The United States Attorney's Office for the Middle District of Pennsylvania announced today the sentencing of the former chairperson of the American Hose and Chemical Fire Company after she embezzled over $3 million from the organization.
According to United States Attorney Peter J. Smith, Thea Tafner, age 56, of Danville, Pennsylvania, was sentenced to 30 months' imprisonment by Chief United States District Court Judge Yvette Kane. Judge Kane further ordered that Tafner pay $1,816,045.13 in restitution.
Tafner was the chairperson of the American Hose and Chemical Fire Company, in Mount Carmel, Pennsylvania, for approximately 14 years. As chairperson, Tafner's duties included managing the company's finances and operations. While serving as chairperson, Tafner opened an unauthorized and fraudulent bank account purportedly for the ambulance company. Tafner then used the fraudulent bank account to direct Medicare payments into the account. Between October 23, 2000 and November 2, 2009, a total of $3,712,203. in payments were diverted into the fraudulent account. Tafner used $1,816,045.13 for personal gain.
On December 23, 2010, a Felony Information was filed charging Tafner with the embezzlement of healthcare benefits. Tafner pled guilty on January 7, 2011.
This case was investigated by the Office of the Inspector General for the U.S. Department of Health and Human Services and the Federal Bureau of Investigation. Prosecution was assigned to Assistant United States Attorney Christy H. Fawcett.
****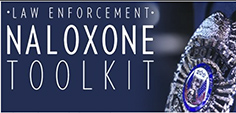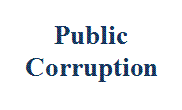 Our commitment to combating public corruption in the Middle District of Pennsylvania and to keeping the public informed about pending cases.