Lewisburg Inmate Charged with Possession of Contraband Weapon

July 28, 2011
The United States Attorney's Office for the Middle District of Pennsylvania, announced the return of an Indictment against a Lewisburg federal prison inmate who allegedly possessed a contraband weapon on his person.
United States Attorney Peter J. Smith stated that Cecilio Tapia-Miranda, age 36, a Mexican National, is charged with allegedly maintaining a piece of metal approximately 5¾ inches long and sharpened to a point, on his body on March 2, 2011. Officers found the contraband item in the shower area of the prison immediately after the inmate was removed from that aspect of the penitentiary.
If convicted of the offense, Tapia-Miranda could be imprisoned for up to five years and fined $250,000.

The Bureau of Prisons together with the Federal Bureau of Investigation investigated this case. Prosecution has been assigned to Assistant U.S. Attorney Frederick E. Martin.
* * * *
An Indictment or Information is not evidence of guilt but simply a description of the charge made by the Grand Jury and/or United States Attorney against a defendant. A charged Defendant is presumed innocent until a jury returns a unanimous finding that the United States has proven the defendant's guilt beyond a reasonable doubt or until the defendant has pled guilty to the charges.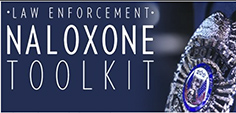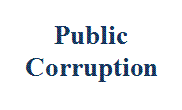 Our commitment to combating public corruption in the Middle District of Pennsylvania and to keeping the public informed about pending cases.