JAMAICAN MAN SENTENCED TO MORE THAN 7 YEARS IN PRISON ON CHARGES OF HINDERING REMOVAL
September 22, 2011
The United States Attorney's Office for the Middle District of Pennsylvania announced that a Jamaican man who resided in Adams County was sentenced in federal court to 92 months in prison as a result of his conviction during a non-jury trial on charges of hindering removal from the United States.

According to United States Attorney Peter J. Smith, Neville Wayne Thompson, age 35, a native and citizen of Jamaica who previously resided in Adams County, Pennsylvania was sentenced on Tuesday, September 20, 2011 by United States District Court Judge Sylvia H. Rambo to 92 months imprisonment. On May 12, 2011, after a non-jury trial, Judge Rambo convicted Thompson on charges of hindering his removal from the United States to Jamaica.

The charges stemmed from Thompson, an alien who was under a final order of removal, conspiring to hinder his departure from the United States by creating a false identity. Thompson claimed to be Neville Atkinson, an orphan whose parents died in a car accident in New Jersey when he was 10 years old. Thompson also refused to cooperate with his assigned deportation officers. Officials from the U.S. Department of Homeland Security, Immigration and Customs Enforcement conducted an international investigation and obtained a birth record and statements from relatives demonstrating that the defendant's true identity is Neville Thompson and confirming the true identity of his biological mother and father.

According to the U.S. Attorney's Office, the lengthy prison sentence imposed was due to Thompson's prior criminal record. Thompson had a prior felony drug trafficking conviction out of Adams County, Pennsylvania under the alias Donald Vincent Carvey Jr. and was on federal supervised release for a false claim to United States citizenship conviction when he was indicted for hindering removal.

The investigation was conducted by the U.S. Department of Homeland Security, Immigration and Customs Enforcement.

The prosecution of Thompson was handled by Special Assistant United States Attorney Brian G. McDonnell.
****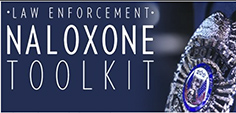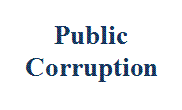 Our commitment to combating public corruption in the Middle District of Pennsylvania and to keeping the public informed about pending cases.