Alleged Armed Drug Dealer from Harrisburg Charged and Arrested
August 25, 2011
The United States Attorney's Office for the Middle District of Pennsylvania announced that yesterday a federal grand jury in Harrisburg returned an indictment charging William Henry Thornton, age 31, with possession with intent to distribute crack cocaine and possession of a firearm by a convicted felon.
On December 10, 2010, Harrisburg Police received a call advising that there was a man pointing a gun at another man in front of the Jazzland Bar in Harrisburg. When police arrived, both men ran from police. Police arrested Thornton after they pursued him for several blocks. As he fled police, Thornton threw a bag containing crack and a handgun with an obliterated serial number.
If convicted of all charges, Thornton faces a maximum sentence of thirty-five years and a fine of $2,000,000.
This investigation is being conducted by Harrisburg Police and the Federal Bureau of Investigation's Capital City Safe Streets Task Force. Other members of the Task Force are the Pennsylvania State Police, Dauphin County Probation Office, Carlisle Police Department, Franklin County District Attorney's Office, and the York County District Attorney's Office.
Assistant United States Attorney Joseph J. Terz is prosecuting the case.
****
An Indictment or Information is not evidence of guilt but simply a description of the charge made by the Grand Jury and/or United States Attorney against a defendant. A charged Defendant is presumed innocent until a jury returns a unanimous finding that the United States has proven the defendant's guilt beyond a reasonable doubt or until the defendant has pled guilty to the charges.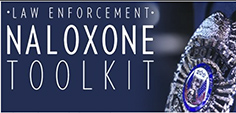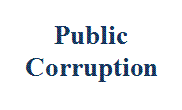 Our commitment to combating public corruption in the Middle District of Pennsylvania and to keeping the public informed about pending cases.