Former luzerne county court of common pleas judge michael t. toole sentenced in federal court
April 8, 2011
     The United States Attorney's Office for the Middle District of Pennsylvania announced today that former Luzerne County Court of Common Pleas Judge Michael T. Toole was sentenced today by Senior Judge Richard P. Conaboy to a 30 month term of imprisonment.

      According to United States Attorney Peter J. Smith, Toole, of Wilkes Barre, previously pleaded guilty to the corrupt receipt of a reward for official action. Toole improperly ruled in an attorney's favor in a proceeding relating to an uninsured/underinsured motorist arbitration matter. In exchange for this judicial action, Toole accepted a reward from the attorney. Toole was also charged and pleaded guilty to the receipt of a cash referral fee of approximately $30,000 during calendar year 2006 which he failed to report on his federal income tax return for that year.

      U.S. Attorney Smith said, "The sentence Senior Judge Conaboy imposed on Toole was appropriate, we agree with Senior Judge Conaboy's statement that Toole's conduct was a stain in the nation's judiciary. Today's sentence is a major step towards correcting the harm done by the defendant's actions. I also commend the diligent and determined efforts of the FBI, IRS and the prosecutors in this case."

      This case was part of an on-going investigation by the Federal Bureau of Investigation and the Criminal Investigation Division of the Internal Revenue Service and was prosecuted by Assistant United States Attorney Michael Consiglio and a team of federal prosecutors led by Senior Litigation Counsel Gordon Zubrod and includes Assistant U.S. Attorneys William Houser, Amy Phillips, John Gurganus and Criminal Division Chief Christian Fisanick.


****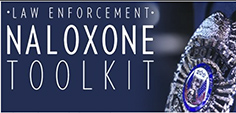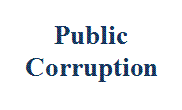 Our commitment to combating public corruption in the Middle District of Pennsylvania and to keeping the public informed about pending cases.