York Haven Resident Charged for Failure to Register as a Sex Offender Pleads Guilty
July 12, 2011
The United States Attorney's Office for the Middle District of Pennsylvania, announced today that a York Haven resident charged with failing to register in Pennsylvania as a Sex Offender pleaded guilty today before United States District Court Magistrate Judge Martin C. Carlson.
According to United States Attorney Peter J. Smith, Anthony Tracey, 41, was charged in a one-count Information filed by the United States Attorney's Office on July 1, 2011.
Tracey was charged with knowing failure to register under the Sex Offender Registration and Notification Act (SORNA). Tracey was convicted of Sexual Battery in Florida in 1989. In 2010, he registered as required in Tennessee, but it later was discovered that he left Tennessee for Pennsylvania. He failed to register in Pennsylvania and was found by United States Marshals living at a residence in York.
SORNA requires not only registration, but updates when the registrant moves. Violation of the law subjects an offender to up to 10 years in prison, a fine of $250,000, and supervised release of at least 5 years up to life.
A sentencing date has not yet been scheduled.
The Sex Offender Registration and Notification Act, commonly known as SORNA, is Title I of the Adam Walsh Child Protection and Safety Act of 2006 (Public Law 109-248). SORNA provides a comprehensive set of minimum standards for sex offender registration and notification in the United States, and was enacted by Congress as one of many measures to protect society from known sex offenders. Smith said, "The Act's requirements are mandatory and will be enforced vigorously in the Middle District of Pennsylvania."
The investigation was conducted by the U.S. Marshals Service. The case is being prosecuted by Assistant United States Attorney James T. Clancy.
****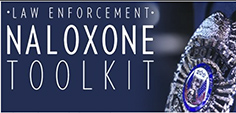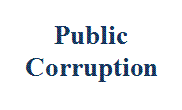 Our commitment to combating public corruption in the Middle District of Pennsylvania and to keeping the public informed about pending cases.