Former Dauphin County Assistant Program Administrator charged with fraud and kickbacks in home loan program
February 17, 2011
     The United States Attorney's Office for the Middle District of Pennsylvania announced that a federal grand jury in Harrisburg returned indictments yesterday against the former Dauphin County assistant program administrator of Dauphin County's community development and block grant program and three area contractors on charges relating to fraud and kickbacks in the awarding of contracts for this federally funded program.
     United States Attorney Peter J. Smith announced that Timothy Allen Truax, 39, of Middletown was charged in a two-count Indictment with theft of approximately $85,500 in the form of kickbacks he received from contractors who were awarded contracts by Truax.

      The funds were provided to the county by the United States Department of Housing and Urban Development (HUD) for grants to low income families to rehabilitate their homes, to repair a condition about their home that is considered to be affecting their health, safety or accessibility, and for low income families whose homes have energy efficiency or code violations.
     Truax was employed by Dauphin County's Office of Community and Economic Development (OCED) as the community development block grant monitor and home rehabilitation specialist. Truax was responsible for the review of applications for grants and solicitation of bids from contractors to perform the work.
     It is alleged that Truax gave contractors inside bid information so that they would be low-bidder and be awarded the contract. In other instances Truax simply awarded the contract to one of the contractors without soliciting bids from other contractors. Truax is also alleged to have falsified applications for grants, approved those applications and then to have given the grant money to contractors where no work was performed.
     Truax allegedly mismanaged the program and misappropriated funds in exchange for money given back to him by the contractors. Count I of the Indictment charges Truax with theft of government funds and in Count II with solicitation of money in connection with the administration of the federally funded program. If convicted Truax faces a combined maximum term of imprisonment of 20 years and fines totaling $500,000.
     According to U.S. Attorney Smith the investigation began as the result of information provided by the Dauphin County OCED. Truax was suspended and later resigned from his position with the agency. OCED cooperated fully with the investigation.
     The grand jury also returned indictments against three area contractors based upon their alleged involvement in this activity with Truax. Chandler Wells, 39, of Wellsville, Dean Bergstresser, 49, Hummelstown, and Timothy Ladika, 34, New Cumberland, were all charged in separate indictments with receiving federally funded contracts through a combination of rigged inside information bidding, improper no-bid awarding of contracts, or receiving federal monies where no work was performed. All three are also charged with giving kickbacks in connection with these transactions. The indictment alleges that Wells received $114,909 through this scheme; Bergstresser, $227,673.00 and Ladika $14,745.43. If convicted Wells, Bergstresser and Ladika also face up to 20 years imprisonment and up to $500,000.00 in fines.

      The case was investigated by HUD's Office of Inspector General, the Dauphin County District Attorney's Office and the Dauphin County Criminal Investigation Division.
     The prosecution of the case has been assigned to Assistant United States Attorney William A. Behe.
****
An Indictment or Information is not evidence of guilt but simply a description of the charge made by the Grand Jury and/or United States Attorney against a defendant. A charged Defendant is presumed innocent until a jury returns a unanimous finding that the United States has proven the defendant's guilt beyond a reasonable doubt or until the defendant has pled guilty to the charges.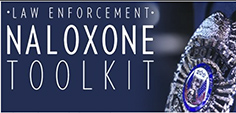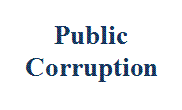 Our commitment to combating public corruption in the Middle District of Pennsylvania and to keeping the public informed about pending cases.