Fourth Canadian Resident Pleads Guilty to Charges Related
To Moneygram Scheme
September 15, 2011
The United States Attorney's Office for the Middle District of Pennsylvania, announced that a fourth Canadian resident has pleaded guilty to charges he conspired to defraud thousands of American citizens out of $4 million between January 2004 and April 2009.

United States Attorney Peter J. Smith stated that pursuant to a plea agreement with the government, James E. Ugoh, age 49, of Toronto, Ontario, pleaded guilty to one count of conspiracy to commit mail fraud, wire fraud and money laundering and one count of mail fraud before U.S. District Court Judge Sylvia Rambo in Harrisburg.

Ugoh was indicted in October 2009 along with three other Canadians and charged with conspiring to defraud thousands of victims, many of whom were residents of the Middle District of Pennsylvania, via a variety of fraudulent mass marketing schemes. Ugoh and his three co-defendants, Abel Ungunfunwa, Kayode Kassim, and Felix Mordi, were all MoneyGram agents in the greater Toronto area between 2004 and 2009. According to the Indictment, the four paid out millions of dollars sent by unwitting fraud victims in the United States via the MoneyGram money transfer system. The four also laundered fraudulently obtained proceeds thru various business accounts they controlled.

After an 18-month international treaty process, Ugoh and his three co-defendants were extradited from Canada and flown to Harrisburg by U.S. Marshals in May of this year. Ugoh is the fourth and last defendant to plead guilty to the same charges in the case. Felix Mordi pleaded guilty on May 26, 2011; Ogunfunwa pleaded guilty on July 20, 2011; and Kayode Kassim pleaded guilty on August 4, 2011.
Ugoh was an expatriated Nigerian Tribal Chief and the leader of the Toronto MoneyGram agent, Acheck pooling@ scheme. Between 2004 and 2009, Canadian based, mass-marketing fraudsters distributed thousands of letters and counterfeit checks to American citizens via the mail and the Internet. The communications falsely promised the recipients cash prizes, fictitious loans, commissions and other payments. The recipients were induced into depositing the worthless checks into their banking accounts before sending money to fictitious persons for "taxes" and other bogus fees via the MoneyGram money transfer system.

Ugoh and his co-defendants conspired with the fraudsters to intercept, launder, and distribute the MoneyGram transfers from the victims of these mass-marketing schemes. The funds were deposited into bank accounts controlled by the defendants, laundered by moving the monies through other bank accounts they controlled, and then shared with the architects of the fraudulent, mass marketing schemes.

According to the Indictment Ugoh successfully applied for his first MoneyGram outlet in Toronto in 2001. By 2008, Ugoh had 12 MoneyGram outlets, 11 operating under the name of Money Spot and one under the name of N& E Associates. MoneyGram records revealed Ugoh's outlets paid out more fraud induced money transfers than any other MoneyGram agent in the world. Between January 2005 and February of 2009. MoneyGram's customers filed Consumer Fraud Reports with the company concerning 1,747 fraudulent transfers totaling $3.4 million, all of which were paid out at Ugoh's 12 outlets.

In early 2009, Postal Inspectors and Toronto Police Detectives learned Ugoh's money laundering activities went beyond his 12 MoneyGram outlets. Ugoh recruited Felix Mordi, Kayode Kassim, and Abel Ungunfunwa to launder MoneyGram transfers checks issued by approximately 28 other corrupt MoneyGram agents in the greater Toronto area. Instead of making the checks payable to the intended payee, Ugoh and his co-conspirators had the agents issue the checks in blank or payable to third party companies controlled by Mordi, Kassim and Ungunfunwa. Mordi, Kassim and Ungunfunwa deposited the checks into their accounts, kept an approximate 3 to 4% cut for themselves, and distributed the balance to Ugoh. Ugoh would then share the remaining funds with the fraudulent mass marketers via cash or off-shore money transfers, thereby effectively laundering the proceeds. MoneyGram records confirm Ugoh's outlets sent an extraordinary high number of large dollar transfers to Nigeria and other high risk money laundering locations, including Jamaica and Romania.

During the guilty plea hearing the government told the Court the $4 million loss stipulation in Ugoh's plea agreement represents the sum of all Consumer Fraud Reports lodged by victims with MoneyGram for 2,309 fraudulent transfers paid out at the 18 MoneyGram outlets controlled by Ugoh and his three co-defendants between 2005 and early 2009.

Sentencing was deferred by Judge Rambo pending preparation of a pre-sentence report. Ugoh faces statutory maximum penalties of 25 years in prison and fines totaling $500,000.

The case is part of a continuing investigation of international telemarketing schemes employing MoneyGram and Western Union agents by the U.S. Postal Inspection Service in Harrisburg and the U.S. Attorney's Office for the Middle District of Pennsylvania. The Prosecution is being handled by Assistant U.S. Attorney Kim Douglas Daniel.
****
An Indictment or Information is not evidence of guilt but simply a description of the charge made by the Grand Jury and/or United States Attorney against a defendant. A charged Defendant is presumed innocent until a jury returns a unanimous finding that the United States has proven the defendant's guilt beyond a reasonable doubt or until the defendant has pled guilty to the charges.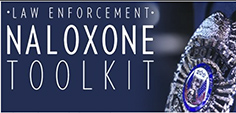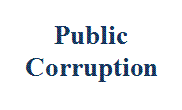 Our commitment to combating public corruption in the Middle District of Pennsylvania and to keeping the public informed about pending cases.