Two Monroe County men indicted on federal charges related to pipe bomb incidents
May 17, 2011
The United States Attorney's Office for the Middle District of Pennsylvania announced that two Monroe County men were indicted today by a federal grand jury on charges related to two separate pipe bomb incidents in Stroudsburg, Monroe County.
According to United States Attorney Peter J. Smith, Mathew VanOrden, age 19, of Stroudsburg, and Zachary Dougher, age 19, also of Stroudsburg, were charged with conspiring to make illegal pipe bombs, possession of illegal pipe bombs, and destruction of a mailbox.
U.S. Attorney Smith noted that according to the Indictment, a pipe bomb was detonated on March 22, 2011, outside a residence located on Edgemont Road in Stroudsburg, causing damage to a mailbox located on the property. In addition, on April 6, 2011, a pipe bomb was detonated in the parking lot of the R&R Heat Treating Company, located on Stokes Avenue in Stroudsburg, causing extensive damage to a vehicle located on the property.
If convicted of the charges, both defendants face a maximum sentence of 10 years in prison and a fine of $250,000.
The case was investigated by the Bureau of Alcohol, Tobacco, Firearms, and Explosives (ATF) and the Stroud Area Regional Police Department.
U.S. Attorney Smith stated that the case is being prosecuted by Assistant United States Attorney Robert J. O'Hara.
****
An Indictment or Information is not evidence of guilt but simply a description of the charge made by the Grand Jury and/or United States Attorney against a defendant. A charged defendant is presumed innocent until a jury returns a unanimous finding that the United States has proven the defendant's guilt beyond a reasonable doubt or until the defendant has pled guilty to the charges.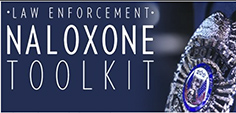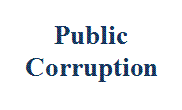 Our commitment to combating public corruption in the Middle District of Pennsylvania and to keeping the public informed about pending cases.