Two indicted for string of armed bank robberies in york county
February 17, 2011
    The United States Attorney's Office for the Middle District of Pennsylvania announced that a federal grand jury in Harrisburg returned an indictment yesterday charging two Maryland individuals with a string of armed bank robberies in York County, Pennsylvania.
     According to United States Attorney Peter J. Smith, Eric Jawain Watkins, age 30, and Sade Tenisha Long, age 21, both of Maryland, are charged with the armed robbery of the following banks between late 2010 and January 2011:
July 14, 2010-M&T Bank, Red Lion, Pennsylvania;
September 20, 2010-Susquehanna Bank, New Freedom, Pennsylvania;
October 12, 2010-Fulton Bank, Shrewsbury, Pennsylvania;
October 28, 2010-Susquehanna Bank, New Freedom, Pennsylvania; and
January 5, 2011-Sovereign Bank, York, Pennsylvania
     It is alleged that Watkins used a firearm in four of the bank robberies resulting in a loss of $25,656.
     Watkins and Long were apprehended by York Area Regional Police while fleeing from the January 5, 2011 armed robbery of the Sovereign Bank in York, Pennsylvania.
     If convicted, both Watkins and Long are facing a maximum of 25 years imprisonment and a $250,000 fine.
     The investigation was conducted by the Federal Bureau of Investigation, the York Area Regional Police Department and the Pennsylvania State Police. Prosecution has been assigned to Assistant United States Attorney Eric Pfisterer, Deputy Chief of the Criminal Division.
****
An indictment is not evidence of guilt but simply a description of the charge made by the United States Attorney against a defendant. A charged defendant is presumed innocent until a jury returns a unanimous finding that the United States has proved the defendant's guilt beyond a reasonable doubt.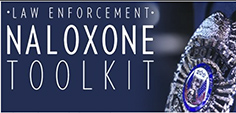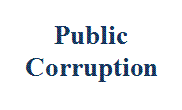 Our commitment to combating public corruption in the Middle District of Pennsylvania and to keeping the public informed about pending cases.