York Resident Charged Federally with Failing to Register as Sex Offender
July 12, 2011
The United States Attorney's Office for the Middle District of Pennsylvania, announced the charging of an individual for failing to properly register in Pennsylvania as a Sex Offender. Arthur James Wire, III, age 51, formerly of West Virginia, was charged yesterday in a one-count Information filed by the United States Attorney's Office.
According to United States Attorney Peter J. Smith, Wire is charged with knowing failure to register under the Sex Offender Registration and Notification Act (SORNA). According to U.S. Attorney Smith, Wire was convicted of two counts of Sexual Assault in the Third Degree in West Virginia in 2007. In 2010, Wire registered under SORNA as required in West Virginia, but it later was discovered that he left West Virginia for Pennsylvania. Wire failed to register in Pennsylvania and was found by United States Marshals in York.
SORNA requires not only registration, but updates when the registrant moves. Violation of the law subjects an offender to up to 10 years in prison, a fine of $250,000 and supervised release of at least five years up to life.
U.S. Attorney Smith stated that the U.S. Attorney's Office and the U.S. Marshals investigate and prosecute alleged SORNA violations by convicted sex offenders as a high priority in close coordination with state and local law enforcement.
This case is being prosecuted by Assistant U.S. Attorney James T. Clancy.
****
An Indictment or Information is not evidence of guilt but simply a description of the charge made by the Grand Jury and/or United States Attorney against a defendant. A charged Defendant is presumed innocent until a jury returns a unanimous finding that the United States has proven the defendant's guilt beyond a reasonable doubt or until the defendant has pled guilty to the charges.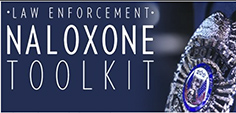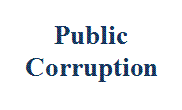 Our commitment to combating public corruption in the Middle District of Pennsylvania and to keeping the public informed about pending cases.