Two Luzerne County bank tellers plead guilty to conspiring to commit theft
May 26, 2011
The United States Attorney's Office for the Middle District of Pennsylvania announced that two former Luzerne County bank tellers pleaded guilty yesterday before Senior United States District Judge A. Richard Caputo to the charge of conspiring to commit theft from the Kingston, Luzerne County, Branch Office of First Keystone National Bank.
According to United States Attorney Peter J. Smith, Mary Ann Wright, age 42, of Kingston, and Jennifer Sgroi, age 30, of Wyoming, who were employed as bank tellers, entered guilty pleas to an Information which charged them with embezzling more than $7,000 in currency from their teller "cash drawers" at the Kingston Branch Office of First Keystone National Bank between 2009 and 2010. The Information further charged that, in anticipation of bank audits, Wright and Sgroi would remove money from each other's "cash drawers" in order to hide the cash discrepancies.
Each defendant faces a maximum penalty of five years in prison, followed by a three-year term of supervised release and a $250,000 fine.
U.S. Attorney Smith noted that the investigation was conducted by the Federal Bureau of Investigation and that the case is being prosecuted by Assistant United States Attorney Robert J. O'Hara.
****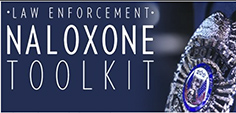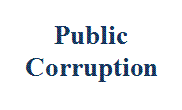 Our commitment to combating public corruption in the Middle District of Pennsylvania and to keeping the public informed about pending cases.