FORMER UNION SECRETARY/TREASURER CHARGED WITH EMBEZZLEMENT
March 22, 2011
     The United States Attorney's Office for the Middle District of Pennsylvania announced today that a criminal information and plea agreement have been filed against William Wyda, age 51, of Hazleton, Pennsylvania, charging him with Embezzlement and Theft of Labor Union Assets.
     The charges stem from an investigation initiated in April of 2009 by the U.S. Department of Labor - Management Standards.

      According to United States Attorney Peter J. Smith, Wyda served as the elected secretary/treasurer of the National Association of Letter Carriers Branch 253 from December 2006 to March 2009. It is alleged that, from January 2007 to March 2009, Wyda issued dozens of unauthorized union checks to himself and others totaling of approximately $14,000.
     If convicted, Wyda could be imprisoned for a maximum term of 5 years and fined in the amount of $10,000.
     Prosecution is assigned to Assistant United States Attorney Michelle Olshefski.
****
An Indictment or Information is not evidence of guilt but simply a description of the charge made by the Grand Jury and/or United States Attorney against a defendant. A charged Defendant is presumed innocent until a jury returns a unanimous finding that the United States has proven the defendant's guilt beyond a reasonable doubt or until the defendant has pled guilty to the charges.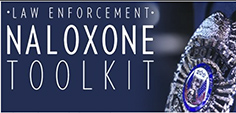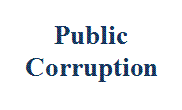 Our commitment to combating public corruption in the Middle District of Pennsylvania and to keeping the public informed about pending cases.