VA Employee Pleads Guilty to Prescription Drug Fraud
October 21, 2011
The United States Attorney's Office for the Middle District of Pennsylvania announced that on October 19, 2011, Bruce Lee Zellman, age 56, of Womelsdorf, Pennsylvania, pleaded guilty to prescription drug fraud before United States District Court Judge Christopher C. Conner.
According to United States Attorney Peter J. Smith, Zellman, a licensed practical nurse at the Lebanon Veterans Administration Hospital was charged on September 27, 2011, with stealing narcotic drugs from the VA facility by falsifying medical records to create the appearance that drugs had been requested by and administered to hospitalized veterans. The records of the VA indicated that Zellman stole narcotic drugs on at least ninety occasions between December 3, 2010 and June 29, 2011.
Zellman faces up tp four years imprisonment, a fine of $250,000 and a maximum term of up to three years supervised release. A sentencing date has not yet been scheduled.
The case was investigated by the Veterans Administration Police. U.S. Attorney Peter J. Smith praised the close working relationship between the VA police, hospital personnel and the U.S. Attorney's Office. Assistant U.S. Attorney Gordon Zubrod is assigned to prosecute the case.
****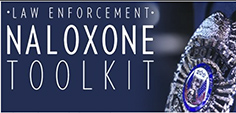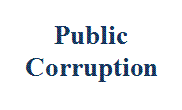 Our commitment to combating public corruption in the Middle District of Pennsylvania and to keeping the public informed about pending cases.