Operator of Medical Hair Transplant Pleads Guilty to Tax Evasion
February 3, 2012
The United States Attorney's Office for the Middle District of Pennsylvania, announced that the operator of Medical Hair Transplant in Dickson City admitted in federal court today to under-reporting her income on federal tax forms for a three-year time period.
According to United States Attorney Peter J. Smith, Dawn Albert, age 49, of Dunmore, Pennsylvania, pleaded guilty to income tax evasion before Senior U.S. District Court Judge A. Richard Caputo. Albert admitted to under-reporting more than $80,000 of income for 2005, 2006, and 2007.
U.S. Attorney Smith stated that Albert, as part of a plea agreement with the government, has agreed to make a full financial disclosure to the Internal Revenue Service (IRS) and pay all remaining taxes, interest, and penalties as determined by the IRS.
Albert's prosecution resulted from an investigation by IRS criminal investigators. The U.S. Attorney's Office in September 2011 filed an Information charging Albert with income tax evasion.
Judge Caputo scheduled sentencing in the case for May 21, 2012. Albert faces up to five years in prison, a fine of up to $100,000, a three-year term of supervised release, and a $100 special assessment.

The case is being prosecuted by Assistant U.S. Attorney Francis P. Sempa.
****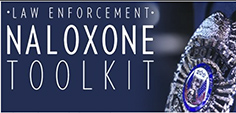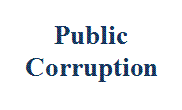 Our commitment to combating public corruption in the Middle District of Pennsylvania and to keeping the public informed about pending cases.