State Parole Fugitive Sentenced to More than 21 Years in Prison on Federal Heroin Trafficking Charges
September 7, 2012
The United States Attorney's Office for the Middle District of Pennsylvania announced that Michael Arrington, age 37, of Harrisburg was sentenced today by United States District Court Chief Judge Yvette Kane. Judge Kane sentenced Arrington to a 262- month term of imprisonment; four years of supervised release; $1,000 fine; and a $300 special assessment. Arrington's federal sentence is to be served consecutively to his state sentence.

According to United States Attorney Peter Smith, in 2009 federal and local investigators conducted an investigation of heroin, cocaine, and marijuana trafficking in the Harrisburg area by a group of state parolees. From mid-2008 to February 2009, Arrington supplied the conspiracy with hundreds of thousands of dollars worth of heroin, which was brought into the region from New York, New York.

In 2009, shortly after the investigation was completed, the primary participants in the enterprise were arrested, charged, and ultimately sentenced. Eight participants were charged and convicted with the primary distributors, Omar Davenport, and Kareem Owens, receiving federal sentences of 200 months and 292 months, respectively. However, in March 2009, while the investigation progressed, Arrington fled the area and his state parole supervision.

In 2010, Arrington was arrested by authorities in Baltimore, Maryland on unrelated offenses under a different name. He was ultimately identified as the defendant in this case and brought to United States District Court for the Middle District of Pennsylvania for trial. After a three day trial in April 2012, in which his co-conspirators identified Arrington as the source of supply for the heroin to conspiracy, a federal jury convicted Arrington of the offenses.

The investigation of this mater was conducted by the United States Drug Enforcement Administration, the Dauphin County Drug Task Force, the Pennsylvania State Police, and Middletown Borough Police Department. The case was prosecuted by Assistant United States Attorney Michael Consiglio.

****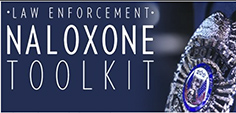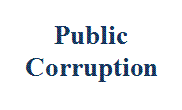 Our commitment to combating public corruption in the Middle District of Pennsylvania and to keeping the public informed about pending cases.