York Man Sentenced to 16 ½ Years for Drug Trafficking
February 28, 2012
The United States Attorney's Office for the Middle District of Pennsylvania announced that a York man was sentenced to sixteen and a half years in federal prison Monday following his conviction for drug trafficking.
According to United States Attorney Peter J. Smith, Shamar Lanell Banks, age 31, of York, was sentenced to serve 198 months in prison and a three-year term of supervised release by U.S. District Court Judge Christopher C. Conner. Banks had pleaded guilty to distribution and possession with intent to distribute cocaine hydrochloride and crack cocaine.
The charge stemmed from a July 8, 2010, drug deal in the City of York. When police attempted to arrest him, Banks fled, leading police on a high speed chase, and eventually eluded capture. During the chase, he tossed approximately two ounces of crack cocaine from his car window. During a search of Banks' York residence on that same day, police recovered additional quantities of crack and powder cocaine and two assault rifles.
Banks remained a fugitive until October 13, 2010, when he was arrested in Lancaster. A search of the residence that he occupied at that time resulted in the seizure of additional cocaine and approximately $12,000 cash.
The case was investigated by the Bureau of Alcohol, Tobacco, Firearms and Explosives, York City Police, and Pennsylvania State Police. The case was prosecuted by Assistant U.S. Attorney Christy H. Fawcett.
****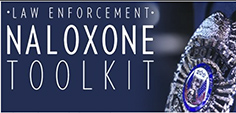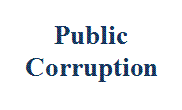 Our commitment to combating public corruption in the Middle District of Pennsylvania and to keeping the public informed about pending cases.