Federal Judge Sentences Men for Transporting Heroin from New Mexico Through Pennsylvania
August 16, 2012
The United States Attorney's Office for the Middle District of Pennsylvania announced today that two men charged with transporting heroin on the Pennsylvania Turnpike have been sentenced in federal court.

According to United States Attorney Peter J. Smith, on November 2, 2010, the Pennsylvania State Police stopped a vehicle operated by Tina Fleisher, Billy Lee Banks and Troy Bishop. After investigating the traffic violations, police received permission to search their sports utility vehicle and found over a pound of heroin and a firearm. A subsequent investigation revealed that the defendants had traveled to New Mexico and acquired the heroin and were driving it to New Jersey when they were stopped.

Fleisher, age 23, Banks, age 32, both of New Mexico and Bishop, age 20, of New Jersey were charged with heroin trafficking and firearms offenses and entered guilty pleas.

Today, United States District Court Chief Judge Yvette Kane sentenced Banks to 188 months imprisonment.

On May 16, 2012, Judge Kane sentenced Bishop to 101 months of imprisonment for the drug trafficking and firearms offenses.

Fleisher is scheduled for sentencing on September 6, 2012, for heroin trafficking.

The case was investigated by the Drug Enforcement Administration and the Pennsylvania State Police. The case is being prosecuted by Assistant United States Attorney Michael A. Consiglio.

****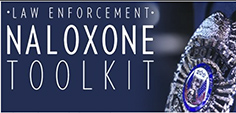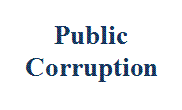 Our commitment to combating public corruption in the Middle District of Pennsylvania and to keeping the public informed about pending cases.