York Man Charged in Fraudulent Federal Tax Claims Scheme
October 3, 2012
The United States Attorney's Office for the Middle District of Pennsylvania announced today the filing of an Information charging Alexander Rivera Bartolomey, age 34, of York, PA, with conspiring to submit false and fraudulent claims for payment to the Internal Revenue Service.
According to United States Attorney Peter J. Smith, from on or about January 1, 2009, through on or about March 1, 2009, Bartolomey allegedly conspired with Carmen Olga Real, a manager of a tax service franchise located in York, Pennsylvania, to prepare and send false tax returns with the Internal Revenue Service to obtain fraudulent refunds.
As part of this tax fraud scheme, Real prepared returns for clients with false information including a combination of bogus dependents, Head of Household filing status, Earned Income Tax Credit, and Child Tax Credits. By including this information on the federal income tax returns, Real was able to generate larger refunds for her clients.
Bartolomey allegedly assisted in the scheme by recruiting clients for Real. Real also had a contact who resided in Puerto Rico who could obtain the social security numbers and dates of birth of children who resided in Puerto Rico. Real would then sell the identities of these children to her clients if they wanted to include bogus dependants on their tax returns.
Because of the tax laws governing residents of Puerto Rico, Real believed it was unlikely that the IRS would detect that the same child was listed as a dependant on two separate returns.
Real prepared and submitted approximately 29 fraudulent tax returns to the IRS with an approximate total of $140,065.00 in false claims and a total approximate tax loss of $123,433.00.
Other individuals involved in this tax scheme, including Real, Noraida Savinon, and Patricia Vargas, were charged previously, have pleaded guilty and are awaiting sentencing. Bartolomey is the last known participant in this scheme that remained to be charged.
If convicted, Bartolomey faces a sentence of up to 10 years in prison and a fine of $250,000.

The case was investigated by IRS-Criminal Investigations and is being prosecuted by Assistant United States Attorney Joseph J. Terz.
* * * *
An Indictment or Information is not evidence of guilt but simply a description of the charge made by the Grand Jury and/or United States Attorney against a defendant. A charged Defendant is presumed innocent until a jury returns a unanimous finding that the United States has proven the defendant's guilt beyond a reasonable doubt or until the defendant has pled guilty to the charges.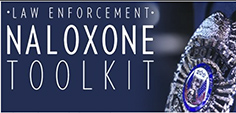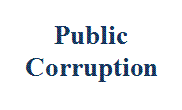 Our commitment to combating public corruption in the Middle District of Pennsylvania and to keeping the public informed about pending cases.