Monroeton Woman Agrees to Plead Guilty to Embezzling $100,246 from Martha Lloyd Community Services

August 7, 2012
The United States Attorney's Office for the Middle District of Pennsylvania announced the filing of a plea agreement and a one-count Criminal Information Monday in U.S. District Court in Williamsport charging Joanne Beers, 56, of Monroeton, Pennsylvania with theft and embezzlement of $100,246.48 from Martha Lloyd Community Services, a non-profit health care provider in Troy, Pennsylvania.
According to United States Attorney Peter J. Smith, Beers allegedly worked as a program specialist supervisor for the Martha Lloyd Facility which provides facilities, programs and services in Bradford and Tioga Counties for persons with intellectual and developmental disabilities. The facility receives funding from the U.S. Department of Health and Human Services and the Commonwealth of Pennsylvania through the Medicaid program. The Information alleges that Beers was responsible for overseeing a program which housed 18 female residents.
Without the knowledge, authorization, and approval of her employer, Beers allegedly used four Martha Lloyd credit card accounts to purchase merchandise and services for her personal use and benefit, including hair care services at a salon, video game equipment, clothing, gift cards, food, and household goods for herself and her family, and furniture, a television, and DVD player for her residence.
The Information also alleges that Beers stole cash from Martha Lloyd accounts and submitted false purchase orders and receipts to support other petty cash and credit card account expenditures used for her personal expenses.
Beers also allegedly transacted paychecks for developmentally and intellectually disabled residents of the facility under her supervision and used the cash to purchase gasoline, cigarettes, and other items for her own personal use and benefit.
In the agreement which must be accepted and approved by the U.S. District Court, Beers agreed to waive indictment by a grand jury and plead guilty to the Information. She also agreed to pay restitution for a financial loss of $100,246.48 caused by her criminal conduct. The plea agreement provides for a sentencing range of at least 18 months but not more than 24 months imprisonment. Beers faces a maximum imprisonment term of ten years, a maximum supervised release term of three years, and a fine of up to $250,000.
The case was investigated by the U.S. Department of Health and Human Services, Office of Inspector General, Office of Investigations and the Federal Bureau of Investigation. Prosecution of this matter has been assigned to Assistant United States Attorney George J. Rocktashel.
****
An Indictment or Information is not evidence of guilt but simply a description of the charge made by the Grand Jury and/or United States Attorney against a defendant. A charged Defendant is presumed innocent until a jury returns a unanimous finding that the United States has proven the defendant's guilt beyond a reasonable doubt or until the defendant has pled guilty to the charges.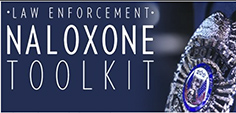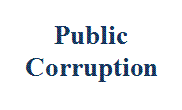 Our commitment to combating public corruption in the Middle District of Pennsylvania and to keeping the public informed about pending cases.