Real Estate Broker Charged in $16 Million Nationwide Sale/ Leaseback Investment Fraud Scheme
August 23, 2012
The United States Attorney's Office for the Middle District of Pennsylvania announced the indictment today by a federal grand jury in Williamsport of Andrew Brosnac, age 47, Keller, Texas. Brosnac, a real estate broker and investment consultant, is charged with allegedly defrauding investors and lenders out of approximately $16 million in connection with the sale and leaseback of businesses in Pennsylvania, New York, North Carolina, and Wyoming.
According to United States Attorney Peter J. Smith, between 2006 and 2008 Brosnac, and co-conspirator Samuel Pearson, age 47, Hanover, York County, Pennsylvania, allegedly used a group of companies to buy Jiffy Lube stores, automotive service businesses, convenience store/gas stations and other commercial properties and then sell them to investors in Pennsylvania and California.
Brosnac allegedly arranged funding from banks and credit unions for investors to purchase the properties and then used other companies controlled by him and Pearson to lease and operate the properties for investors.
Brosnac allegedly provided investors and lenders with false and fraudulent financial information concerning the investment properties which induced loans and investments totaling approximately $16 million.
Brosnac allegedly diverted funds from the sale of the properties to cover lease payments and expenses and to buy new properties and also allegedly received approximately $1.9 million in commissions and consulting fees from the sales of the properties.
The scheme included the use of companies under the names "Commercial Concepts," Realty Concepts," "BF Oil," "Peanut Oil," "Viper Gas," "Sierra Oil Management," and "NYACOR," allegedly controlled by Brosnac and/or Pearson and based in Hanover or Dalton, Pennsylvania, Fresno, California, and/or Nevada, and accounts at banks in Scranton and Hanover.
Peanut Oil and Sierra Oil Management filed for bankruptcy in the U.S. District Court in Scranton in 2008 and 2010 respectively.
The Federal Bureau of Investigation conducted an investigation. Pearson, operator of Peanut Oil, was charged separately with conspiracy to commit bank and wire fraud in a Criminal Information filed in March 2011 and pled guilty in April 2011 pursuant to a plea agreement. He is awaiting sentencing before Senior U.S. District Court Judge William C. Caldwell.
According to the indictment Brosnac and Pearson allegedly sold the investment properties to BUR-CAM, a partnership based in Altoona, Pennsylvania, and to individual investors in Placerville, Modesto and Fresno, California.
According to the indictment, the commercial properties involved in the fraud were located in Sayre, Erie, and Bethel, Pennsylvania, Syracuse and Canandaigua, New York, Mars Hill, North Carolina and Sheridan, Wyoming. Financing and commercial loans were allegedly obtained from Indiana First Savings Bank, Bank of the West, California Credit Union, Travis Credit Union and Great Lakes Credit Union.
Brosnac is charged with 15 counts, including conspiracy, bank fraud, and wire fraud. Under U.S. Sentencing Commission Guidelines, he faces an estimated advisory imprisonment range of 11 to 14 years, plus fines and an order to make restitution.

Prosecution of the Brosnac case, as well as the Pearson case, is assigned to Assistant United States Attorney George J. Rocktashel.
****
An Indictment or Information is not evidence of guilt but simply a description of the charge made by the Grand Jury and/or United States Attorney against a defendant. A charged Defendant is presumed innocent until a jury returns a unanimous finding that the United States has proven the defendant's guilt beyond a reasonable doubt or until the defendant has pled guilty to the charges.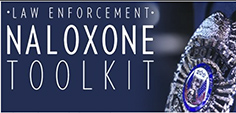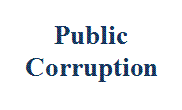 Our commitment to combating public corruption in the Middle District of Pennsylvania and to keeping the public informed about pending cases.