Norriton Woman Sentenced to Prison Following Probation Violation
June 11, 2012
The United States Attorney's Office for the Middle District of Pennsylvania announced today that Mary Ellen Casey, age 53, of Norriton, Pennsylvania, was sentenced on Friday by United States District Court Judge John E. Jones, III, to 30 months' imprisonment following a probation violation and revocation hearing.
According to United States Attorney Peter J. Smith, Casey was charged in March 2009 with using the names and identities of family members to unlawfully obtain approximately $100,000 in private and public student loans between 2006 and 2007. Casey pleaded guilty in April 2009 to using an assumed name in connection with a scheme to defraud. Casey was sentenced in September 2009 to five years' probation; 6 months' home detention; and order to pay $87,124 in restitution with no less than $1,500 a month.
On Friday, Casey admitted during the revocation hearing that she had lied at a previous hearing and had perpetrated a fraud on the court with respect to her court ordered restitution payments. Casey, who was several months behind on her restitution payments, had tried to blame her failure to pay on fictional administrative errors which caused her payments to be sent to the IRS by mistake. The evidence produced by the Government at the hearing showed that Casey had manufactured several counterfeit letters, e-mails and pay stubs in support of her bogus claim.
Judge Jones denied Casey's request to voluntarily report to the Bureau of Prisons to commence service of her sentence and ordered that Casey be immediately incarcerated at the conclusion of the hearing.
The initial charges against Casey were investigated by the Office of Inspector General, United States Department of Education. Prosecution has been handled by Assistant United States Attorney Kim Douglas Daniel.
****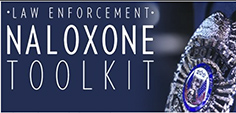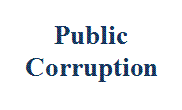 Our commitment to combating public corruption in the Middle District of Pennsylvania and to keeping the public informed about pending cases.