Luzerne County Man Sentenced to 120 Months in Prison
on Federal Heroin Trafficking Charges
November 16, 2012
The United States Attorney's Office for the Middle District of Pennsylvania announced that Senior United States District Judge James M. Munley today sentenced a Luzerne County man to serve 120 months in federal prison for heroin trafficking.
According to United States Attorney Peter J. Smith, Richard Chamberlain, age 38, formerly of Hanover Township, admitted to participating in a conspiracy to distribute heroin in the Luzerne County area between January and November 2011.
Chamberlain was indicted by a federal grand jury in November 2011 after an investigation conducted by the Bureau of Alcohol, Tobacco and Firearms, the Pennsylvania State Police, the Luzerne County Drug Task Force, and the Kingston and Hanover Police Departments.
The case was prosecuted by Assistant United States Attorney Robert J. O'Hara.
****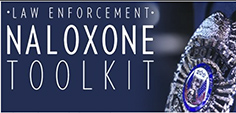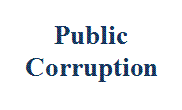 Our commitment to combating public corruption in the Middle District of Pennsylvania and to keeping the public informed about pending cases.