New York City Man Enters Guilty Plea and Is Sentenced
to 28 Months in Prison for Illegal Possession of Firearms
January 6, 2012
The United States Attorney's Office for the Middle District of Pennsylvania announced that a New York City man entered a guilty plea today and was sentenced by District Court Judge A. Richard Caputo to serve 28 months in prison for being a convicted felon in possession of firearms and ammunition.
According to United States Attorney Peter J. Smith, Novis Chambers, age 57, formerly of Queens, New York, entered a guilty plea to the charge of being a convicted felon in possession of firearms and ammunition. Chambers was previously indicted by a federal grand jury in August 2010, after an incident at a rifle range in Pike County in which Chambers was found to be in possession of firearms and ammunition.
The investigation began on February 12, 2010, when a member of the Pennsylvania State Police observed Chambers in possession of a semi-automatic rifle at a rifle range located at Decker Pond in Palmyra Township, Pike County. After identifying Chambers, the trooper performed a criminal history check and learned that a warrant had been issued in New Jersey for the arrest of Chambers. The criminal history check also revealed that Chambers had previous felony convictions and is not allowed to possess firearms or ammunition. Chambers was taken into custody by the trooper and the rifle was confiscated from him. A subsequent search of the vehicle driven by Chambers resulted in the seizure of a pistol and additional amounts of ammunition
Judge Caputo also ordered that Chambers serve three years of supervised release following his prison sentence.
The investigation was conducted by the Pennsylvania State Police and the Bureau of Alcohol, Tobacco, Firearms and Explosives. The case was prosecuted by Assistant United States Attorney Robert J. O'Hara.
****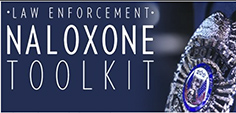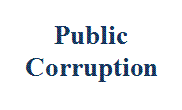 Our commitment to combating public corruption in the Middle District of Pennsylvania and to keeping the public informed about pending cases.