Mechanicsburg Doctor and Owner of Two Medical Facilities Charged with Healthcare Fraud and Money Laundering

August 31, 2012
The United States Attorney's Office for the Middle District of Pennsylvania announced that a Mechanicsburg doctor who owns two Central Pennsylvania medical facilities was indicted Thursday by a federal grand jury in Harrisburg on charges of healthcare fraud and money laundering.
According to United States Attorney Peter J. Smith, Dr. Timothy Clark, age 43, is a medical doctor and pulmonologist and sole owner of The Central Pennsylvania Pulmonary Associates(CPPA) and Sleep Disorder Centers of Central Pennsylvania.
The Indictment alleges that from December 2007 through September 26, 2008, Dr. Clark, who provided critical care services to patients of Holy Spirit Hospital, intentionally inflated the amount of time the healthcare providers he employed spent with each patient, thereby fraudulently inflating the health insurance claims Clark submitted to Medicare, Highmark, Inc., and Capital Blue Cross. The dollar amount of the fraudulent claims allegedly exceeded $500,000. In the indictment's six money laundering counts Clark is charged with allegedly transferring approximately $103,000 obtained through the healthcare fraud to CPPA payroll and money market accounts.
"Doctors, like other health providers, are expected to bill Medicare honestly for their services", said Nick DiGiulio, Special Agent in Charge for the Inspector General's Office of the U.S. Department of Health and Human Services. "We will continue to energetically investigate allegations of fraud against our health insurance programs".
If convicted, Clark faces a term of imprisonment of up to ten years and a fine of $250,000. The indictment also includes a forfeiture allegation which, if proven at trial, could result in a forfeiture by Clark of the funds obtained through the fraud scheme.
This is the second Indictment a federal grand jury in Harrisburg has returned against Clark. On June 14, 2012, Clark was indicted on charges that he embezzled funds from his employees' pension fund. That case is pending in federal district court.
The case was investigated by the Pennsylvania Office of Attorney General, Insurance Fraud Section; the United States Department of Health and Human Services, Office of Inspector General; the Internal Revenue Service, Criminal Investigations; the Federal Bureau of Investigation; the United States Department of Labor, Employee Benefits Security Administration; and the United States Department of Labor, Racketeering and Fraud Investigations. The case is being prosecuted by Assistant United States Attorney Joseph J. Terz.

* * * *

An Indictment or Information is not evidence of guilt but simply a description of the charge made by the Grand Jury and/or United States Attorney against a defendant. A charged Defendant is presumed innocent until a jury returns a unanimous finding that the United States has proven the defendant's guilt beyond a reasonable doubt or until the defendant has pled guilty to the charges.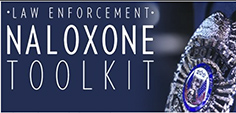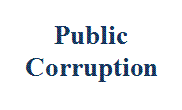 Our commitment to combating public corruption in the Middle District of Pennsylvania and to keeping the public informed about pending cases.