Harrisburg Man Indicted in False Tax Refund Scheme
February 3, 2012
The United States Attorney's Office for the Middle District of Pennsylvania announced today that Robert W. Clarkson, age 33, of Harrisburg, Pennsylvania, was indicted on Wednesday by a federal grand jury on sixteen counts of making false claims against the United States in connection with a fraudulent tax refund scheme. He was arrested today.
According to U.S. Attorney Peter J. Smith, Clarkson prepared and filed fraudulent tax returns for sixteen individuals in 2009 using phony W-2 information which claimed refunds totaling $78,695.00 for the 2008 tax year.
If convicted, Clarkson faces up to five years' imprisonment and $250,000 in fines on each count of the indictment.

The case was investigated by the Criminal Investigation Division of the IRS and is assigned to Senior Litigation Counsel Bruce Brandler for prosecution.

****
An Indictment or Information is not evidence of guilt but simply a description of the charge made by the Grand Jury and/or United States Attorney against a defendant. A charged Defendant is presumed innocent until a jury returns a unanimous finding that the United States has proven the defendant's guilt beyond a reasonable doubt or until the defendant has pled guilty to the charges.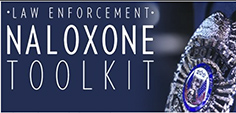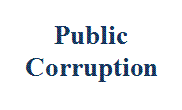 Our commitment to combating public corruption in the Middle District of Pennsylvania and to keeping the public informed about pending cases.