Sex offender charged for failing to register in Pennsylvania
March 21, 2012
The United States Attorney's Office for the Middle District of Pennsylvania announced today that an Information has been filed charging a Summit Hill man with failing to register as a sex offender in Pennsylvania.
The defendant, Robert Connors, III, age 30, is designated as a sexual offender as a result of a conviction in 2006 for possession of child pornography under the Uniform Code of Military Justice. It is alleged in the Information that Connors knowingly failed to register and update information as he was required to do pursuant to the provisions of the Adam Walsh Act.
The charge is the result of a joint investigation involving the Pennsylvania State Police and the United States Marshals Service. It carries a penalty of a maximum term of 10 years' incarceration and fines in the amount of $250,000.

Prosecution is assigned to Assistant United States Attorney Michelle Olshefski.
****
An Indictment or Information is not evidence of guilt but simply a description of the charge made by the Grand Jury and/or United States Attorney against a defendant. A charged Defendant is presumed innocent until a jury returns a unanimous finding that the United States has proven the defendant's guilt beyond a reasonable doubt or until the defendant has pled guilty to the charges.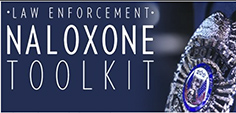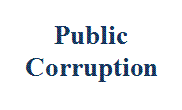 Our commitment to combating public corruption in the Middle District of Pennsylvania and to keeping the public informed about pending cases.