Harrisburg Man Convicted on Charge of Threatening Federal Law Enforcement Officer
April 5, 2012
The United States Attorney's Office for the Middle District of Pennsylvania announced today that Abraham Cruz, 51, of Harrisburg, was convicted on April 3, 2012 on two counts of threatening a federal law enforcement officer. After a two-day trial in Harrisburg before United States District Judge Christopher C. Conner, a Middle District of Pennsylvania jury took approximately an hour and forty minutes to find Cruz guilty of the charges.
According to United States Attorney Peter J. Smith, the evidence at trial established that in August 8, 2011, a Special Agent from the United States Department of Homeland Security's Federal Protective Service telephoned Cruz to discuss a threatening comment Cruz had made at a Social Security office after his application for benefits was denied. During the telephone call, Cruz made additional threatening comments regarding the denial of his Social Security benefits and threatened to kill the Special Agent. During a second recorded phone call, Cruz repeated his threat to kill the special agent. Cruz was arrested later that evening on a criminal complaint.

Cruz now faces up to ten years' imprisonment and a $250,000 fine on each count. Sentencing is set for July 12, 2012.

The United States Department of Homeland Security's Federal Protective Service and Social Security Administration Office of Inspector General conducted the investigation. The case was tried by Assistant United States Attorney Wesley P. Page.
****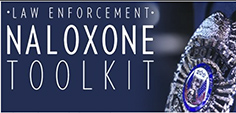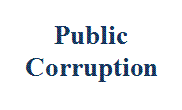 Our commitment to combating public corruption in the Middle District of Pennsylvania and to keeping the public informed about pending cases.