Federal, State and Local Law Enforcement Agencies Join in Program to Fight Prescription Drug Abuse
September 26, 2012
The United States Attorney's Office for the Middle District of Pennsylvania is joining with the U.S. Drug Enforcement Administration and the Pennsylvania State Police as part of a Nationwide program to curb the abuse of prescription drugs, now the nation's fastest growing and deadliest drug problem.
The highlight of the current effort is the National Prescription Drug Take-Back, scheduled for Saturday, September 29, 2012, hosted by DEA, the Pennsylvania State Police and local police departments across the state.

United States Attorney Peter J. Smith urged anyone who has unused, unneeded and/or expired prescription drugs in medicine cabinets, or anywhere children and other potential drug abusers can get them to bring the drugs to drop-off locations in their communities on Saturday.
A complete listing is attached. Collection sites will be open from 10:00 a.m. to 2:00 p.m.
According to DEA, this is the agency's fifth drug collection event. To date, DEA has received 1.5 million pounds (774 tons) of unused prescription drugs from the public.
The drug take-back program is part of a multi-agency campaign called the "Medicine Abuse Project" by the Partnership for a Drug-Free America.
"We are deeply grateful to the United States Attorneys' Offices around the nation for joining this collaborative Project to effectively address the intentional abuse of prescription and over-the-counter cough medicine," said Steve Pasierb, President and CEO of The Partnership. "The U.S. Department of Justice has been an active supporter of our innovative community-based prevention programs. Forging new relationships with partners in the federal criminal justice community is a significant strategic step forward as we build a sustained public/private initiative. The influential voice of U.S. Attorneys' Offices will help greatly in educating parents and teens about the significant and largely underestimated risks of medicine abuse."
The U.S. Office of National Drug Control Policy has noted some decline in the number of young adults misusing prescription drugs during the past year. The survey results are available on the website of the Substance Abuse and Mental Health Services Administration at www.samhsa.gov. However, according to National Drug Control Policy Director Gil Kerlikowske, "The abuse of painkillers in America continues to take too many lives, tear apart too many families, and places too much of a burden on communities across the Nation. According to the Center for Disease Control and Prevention, prescription drug abuse remains an epidemic."
Further information about the prescription drug abuse problem is available at the Office of Drug Control Policy's 2011 publication, "Epidemic: Responding to America's Prescription Drug Abuse Crisis.
****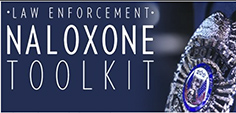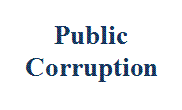 Our commitment to combating public corruption in the Middle District of Pennsylvania and to keeping the public informed about pending cases.