Midstate Man Charged with Embezzlement of Parents' Savings
February 2, 2012
The United States Attorney's Office for the Middle District of Pennsylvania, announced that yesterday a federal grand jury in Harrisburg returned a three-count indictment against Thomas Demopoulos, age 45, of Hummelstown, PA. The indictment charges Demopoulos with allegedly using his power of attorney to steal in excess of $86,000 from his parents, Theodore and the late Georgia Demopoulos of Hershey, PA.
The indictment charges that between March 17 2011 and June 18, 2011, Demopoulos embezzled approximately $86,283.15 from the victims' brokerage account by wire transferring funds from the account into his personal accounts in San Francisco, CA and Birmingham, AL. Demopoulos' elderly parents, his mother now deceased, his father still living, gave him financial and medical power of attorney for the purpose of using the parents' savings to pay for the medical needs of the parents.

Demopoulos, who has also been charged with aggravated sexual assault of a child and related charges in Hood County Texas, fled the United States after embezzling the funds from his parents' savings. He is presently a fugitive and the subject of a global manhunt.
The case is being investigated by the U.S. Homeland Security Investigations, the Derry Township Police Department and by the Hood County, Texas Sheriff's Department. Assistant U.S. Attorney Gordon Zubrod, Senior Litigation Counsel, has been assigned to handle extradition matters and to prosecute the case once Demopoulos has been captured.
****
An Indictment or Information is not evidence of guilt but simply a description of the charge made by the Grand Jury and/or United States Attorney against a defendant. A charged Defendant is presumed innocent until a jury returns a unanimous finding that the United States has proven the defendant's guilt beyond a reasonable doubt or until the defendant has pled guilty to the charges.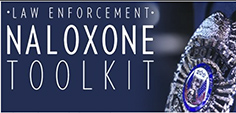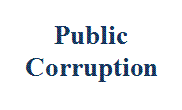 Our commitment to combating public corruption in the Middle District of Pennsylvania and to keeping the public informed about pending cases.