Two New York Men Indicted in Luzerne County Cocaine Conspiracy
August 1, 2012
The United States Attorney's Office for the Middle District of Pennsylvania announced that a federal grand jury in Scranton returned an Indictment Tuesday charging two individuals with conducting a drug trafficking conspiracy.
According to United States Attorney Peter J. Smith, from about 2010 and continuing to July 26, 2012, Angel Dilone, age 53, and Samuel Gonzalez-Fabian, age 43, both of New York City, allegedly conspired with each other to distribute more than 500 grams of cocaine hydrochloride and possessed cocaine with the intent to distribute it on April 18 and July 26, 2012, in Luzerne County.

If convicted of the conspiracy charges, each defendant faces up to 40 years' imprisonment and/or a $5,000,000 fine.
The case was the result of a coordinated investigation by the Federal Bureau of Investigation, the Pennsylvania State Police, Pennsylvania Attorney General's Office, Luzerne County District Attorney's Office, Pittston City Police Department, and Plains Township Police Department. Prosecution has been assigned to Assistant United States Attorney John Gurganus.

* * * *

An indictment is not evidence of guilt but simply a description of the
charge made by the Grand Jury and the United States Attorney against a defendant.
A charged defendant is presumed innocent until a jury returns a unanimous finding
that the United States has proved the defendant's guilt beyond a reasonable doubt.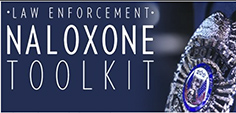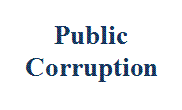 Our commitment to combating public corruption in the Middle District of Pennsylvania and to keeping the public informed about pending cases.