Additional Charges Filed Against Joseph Donahue
July 25, 2012
The United States Attorney's Office for the Middle District of Pennsylvania announced that yesterday a Grand Jury in Scranton returned an indictment charging Joseph P. Donahue, age 56, Scranton, PA, with possession of a firearm by a fugitive from justice and possession of a stolen firearm. In February 2011, Donahue was charged in a previous indictment with failure to surrender to begin serving a federal sentence.
According to U.S. Attorney Peter J. Smith, in 2010, Donahue was convicted of bank fraud, credit card fraud, false statements and money laundering. Senior United States District Court Judge James M. Munley sentenced Donahue to 121 months imprisonment and ordered restitution of over $325,000. Donahue then failed to appear on the appointed date of his surrender. He was arrested by the United States Marshals Service in Las Cruses, New Mexico in January 2011. The U.S. Court of Appeals rejected Donahue's appeal of the 2010 conviction earlier this year.

If convicted, Donahue could be imprisoned for a total statutory maximum sentence of up to 10 years and a fine in the amount of $250,000 on each count in the Superseding Indictment.
The charges are the result of an investigation by the United States Marshals Service and the FBI. The case is assigned to Assistant United States Attorney Todd K. Hinkley.


* * * *

An indictment is not evidence of guilt but simply a description of the
charge made by the Grand Jury and the United States Attorney against a defendant.
A charged defendant is presumed innocent until a jury returns a unanimous finding
that the United States has proved the defendant's guilt beyond a reasonable doubt.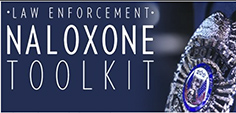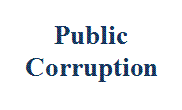 Our commitment to combating public corruption in the Middle District of Pennsylvania and to keeping the public informed about pending cases.