Illegal Gun Purchases Result in one-year Term of Imprisonment
For Williamsport Woman
July 30, 2012
The United States Attorney's Office for the Middle District of Pennsylvania, announced today that Carolyn Dunbar, age 47, of Williamsport, Pennsylvania, (formerly of Wilkes-Barre) was sentenced by Senior United States District Court Judge James M. Munley to one year of imprisonment for making false statements to federally licensed gun dealers in connection with her purchases of firearms.

United States Attorney Peter J. Smith stated that the charges against Dunbar stem from the Pennsylvania State Police's seizure of a loaded firearms and cocaine during the execution of a search warrant at the home of Madison White, a drug dealer, in Plains, Pennsylvania. Agents of the Federal Bureau of Investigation identified Carolyn Dunbar as the purchaser of the weapon.
The investigation further proved that Dunbar was addicted to crack cocaine and heroin at the times she purchased six firearms in Luzerne County gun stores for drug traffickers in return for cocaine. Under federal law, it is unlawful for illegal drug users to possess or purchase firearms.
In purchasing a firearm from a licenced gun dealer, with limited exceptions, the actual buyer is required to complete certain paperwork to allow gun dealers to complete necessary background checks, to insure the lawfulness of the sale and to maintain appropriate records as to the disposition of the firearms. Dunbar violated these important gun laws in acting as a straw-party purchaser and lying to the gun dealers during the gun transactions.
In addition to the sentence of imprisonment, Judge Munley further ordered Dunbar to be supervised by a Probation Officer for three years after serving her jail term.
Assistant U.S. Attorney John Gurganus prosecuted the case.
****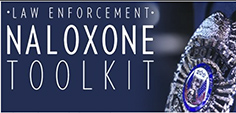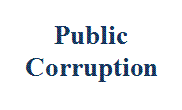 Our commitment to combating public corruption in the Middle District of Pennsylvania and to keeping the public informed about pending cases.