Woman Indicted for Robbery of First National Bank in Loganton, Pennsylvania
July 26, 2012
The United States Attorney's Office for the Middle District of Pennsylvania today announced the return of a one-count indictment by the federal grand jury in Williamsport charging Nichole Lynn Durst with the robbery of the First National Bank in Loganton, Pennsylvania, using a dangerous weapon.
According to United States Attorney Peter J. Smith, the indictment alleges that on May 31, 2012 Durst robbed the First National Bank of $3,697 and that she brandished, displayed, and used a pistol to threaten a bank employee and other persons.
If convicted of the offense charged in the indictment, Durst, a 23-year-old resident of Garrett, Pennsylvania, faces a maximum imprisonment term of 25 years, a supervised release term of up to five years following any prison term, and a maximum fine of $250,000.
The case was investigated by the Federal Bureau of Investigation and the Pennsylvania State Police and prosecution of this matter has been assigned to Assistant United States Attorney George J. Rocktashel.
****
An Indictment or Information is not evidence of guilt but simply a description of the charge made by the Grand Jury and/or United States Attorney against a defendant. A charged Defendant is presumed innocent until a jury returns a unanimous finding that the United States has proven the defendant's guilt beyond a reasonable doubt or until the defendant has pled guilty to the charges.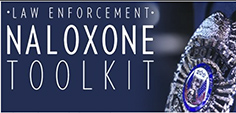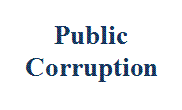 Our commitment to combating public corruption in the Middle District of Pennsylvania and to keeping the public informed about pending cases.