Former Schuylkill County Middle School Teacher Pleads Guilty to Receiving and Distributing Child Pornography
July 10, 2012
The United States Attorney's Office for the Middle District of Pennsylvania announced that a 27-year-old St. Clair resident, who was employed as a 7th and 8th grade teacher at the St. Clair Elementary/Middle School for several years, pleaded guilty today before Senior U.S. District Court Judge James M. Munley to receiving and distributing child pornography.
According to United States Attorney Peter J. Smith, the defendant, Todd Evans, was previously indicted by a federal grand jury in December 2011 for using a computer to download and distribute images of child pornography between October 2011 and December 7, 2011.
The charge against Evans resulted from an investigation by special agents from the Department of Homeland Security, the Pennsylvania State Police, and the Schuylkill County District Attorney's Office.
The plea agreement, if accepted by the court, recommends that Evans be sentenced to between 10 years and 12 years in prison and serve a lifetime on supervised release following his prison sentence.
This case was brought as part of Project Safe Childhood, a nationwide initiative launched in May 2006 by the Department of Justice to combat the growing epidemic of child sexual exploitation and abuse. Led by the United States Attorneys' Offices and the Criminal Division's Child Exploitation and Obscenity Section, Project Safe Childhood marshals federal, state, and local resources to locate, apprehend, and prosecute
individuals who sexually exploit children, and to identify and rescue victims. For more information about Project Safe Childhood, please visit www.usdoj.gov/psc For more information about internet safety education, please visit www.usdoj.gov/psc and click on the tab "resources."
The case is being prosecuted by Assistant U.S. Attorney Francis P. Sempa.

****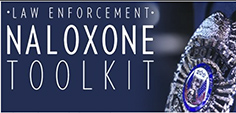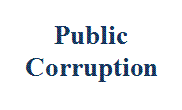 Our commitment to combating public corruption in the Middle District of Pennsylvania and to keeping the public informed about pending cases.