Carlisle Food Takeout Operator Charged with Federal Currency Reporting Violation
September 21, 2012
The United States Attorney's Office for the Middle District of Pennsylvania announced today that charges have been filed in U.S. District Court in Harrisburg against John Fang, age 70, of Carlisle, accusing him of allegedly structuring cash withdrawals from his bank accounts to avoid Internal Revenue Service (IRS) reporting requirements.

According to United States Attorney Peter J. Smith, the structuring of financial transactions is contained in a criminal Information. Filed in conjunction with a plea agreement in which Fang agrees to plead guilty to that charge and forfeit $252,000 representing the amount of transactions structured during the time period charged in the Information. According to the U.S. Attorney's Office, Fang and his spouse, previously owned and operated Dorothy's Chinese Kitchen, a food takeout business with locations in grocery stores in the Central Pennsylvania area.
Fang faces a maximum term of imprisonment of five years, a fine of $250,000 and the forfeiture of assets. The plea agreement entered into between the United States Attorney and Fang must be accepted by the court.
According to the U.S. Attorney's Office, federal law requires all financial institutions to file Currency Transaction Reports for currency transactions over $10,000. To evade filing of these reports, Fang allegedly structured currency transactions so that no single transaction exceeded $10,000. The structuring allegedly involved the repeated withdrawal of amounts of cash less than the $10,000 limit, or the splitting of a cash transaction that exceeded $10,000 into smaller cash transactions in an effort to avoid the reporting requirements. Financial transactions conducted in this manner are in violation of federal law even if the structured deposits are from legitimate means.
This case was investigated by the Internal Revenue Service – Criminal Investigation Division. Assistant United States Attorney James T. Clancy is prosecuting the case.
****
An Indictment or Information is not evidence of guilt but simply a description of the charge made by the Grand Jury and/or United States Attorney against a defendant. A charged Defendant is presumed innocent until a jury returns a unanimous finding that the United States has proven the defendant's guilt beyond a reasonable doubt or until the defendant has pled guilty to the charges.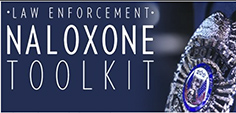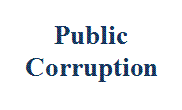 Our commitment to combating public corruption in the Middle District of Pennsylvania and to keeping the public informed about pending cases.