York County Man Convicted of Cocaine Trafficking and
Firearms Charges
August 15, 2012
The United States Attorney's Office for the Middle District of Pennsylvania announced that a Harrisburg jury has convicted a York City man for the distribution of crack cocaine in the York area and firearms offenses.

According to United States Attorney Peter J. Smith, Omar Sierre Folk, age 30, of York, Pennsylvania, was convicted of distribution of over 280 grams of crack cocaine in and around York County from 2009 to September 2011, as well as possession of a firearm in furtherance of his drug trafficking during that period.

On September 1, 2011, local law enforcement arrested Folk after an attempted sale of crack cocaine. A subsequent search of his residence recovered approximately 144 grams of crack cocaine and a firearm.
Folk faces a mandatory minimum sentence of fifteen years of incarceration and a maximum punishment of up to life imprisonment. United States District Court Judge William Caldwell has not scheduled a sentencing date for Folk.

The Federal Bureau of Investigation worked in conjunction with the York County Drug Task Force and the Pennsylvania State Police in this investigation. U.S. Attorney Smith noted that this case resulted from on-going cooperation between federal, state and local authorities into drug trafficking, firearms offenses, and violence in York County. The case was prosecuted by Assistant United States Attorney Michael A. Consiglio.

****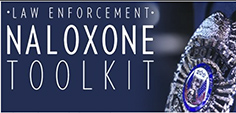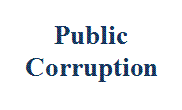 Our commitment to combating public corruption in the Middle District of Pennsylvania and to keeping the public informed about pending cases.