Indictment Charging a Pocono Area Realtor on Bank Fraud and Money Laundering Charges Involving Indoor Marijuana Growing Operation Unsealed Following Arrest
August 17, 2012
The United States Attorney's Office for the Middle District of Pennsylvania announced that the indictment charging a realtor with conspiracy, bank fraud, and money laundering was unsealed Thursday.
According to United States Attorney Peter J. Smith, Jarmilla Friedland, age 62, of Brodheadsville, Monroe County, Pennsylvania, was charged in a two-count indictment returned by a grand jury in Scranton on July 31, 2012, with conspiracies to commit bank fraud and money laundering. The indictment also includes a forfeiture allegation seeking $250,000 in cash seized during the investigation.
From 2008 through 2010, Friedland allegedly engaged in a conspiracy to fraudulently acquire properties for the purpose of facilitating indoor marijuana grow operations in Monroe County. The conspiracy involved obtaining mortgages through false statements and the use of "straw purchasers". Money allegedly generated from the marijuana growing was then used to pay the mortgages and to pay Friedland for her role in the conspiracy.
Friedland was arrested Thursday and was before U.S. District Court Magistrate Judge Malachy Mannion for an initial appearance and arraignment. Friedland pleaded not guilty. A trial date has not been scheduled.
If convicted, Friedland faces a maximum sentence of 25 years imprisonment.
This case was investigated by the Drug Enforcement Administration, the Internal Revenue Service, and the Pennsylvania State Police. Prosecution has been assigned to Assistant United States Attorney Michelle Olshefski.
****
An Indictment or Information is not evidence of guilt but simply a description of the charge made by the Grand Jury and/or United States Attorney against a defendant. A charged Defendant is presumed innocent until a jury returns a unanimous finding that the United States has proven the defendant's guilt beyond a reasonable doubt or until the defendant has pled guilty to the charges.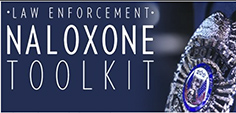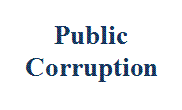 Our commitment to combating public corruption in the Middle District of Pennsylvania and to keeping the public informed about pending cases.