Harrisburg man federally sentenced for identity theft and mail fraud in unemployment benefits scheme
September 13, 2012
The United States Attorney's Office for the Middle District of Pennsylvania, announced that Mark E. Givens, age 46, of Harrisburg, Pennsylvania, was sentenced today by United States District Court Chief Judge Yvette Kane to a 54 month term of imprisonment. Chief Judge Kane further ordered that Givens pay $94,822 in restitution and serve a three year term of supervised release.
According to United States Attorney Peter J. Smith, Givens was charged with 18 counts of mail fraud and 18 counts of aggravated identity theft in December 2011. The charges stemmed from an investigation conducted by the U.S. Department of Labor, Office of Inspector General, Office of Labor Racketeering and Fraud Investigations with assistance from the Pennsylvania Department of Labor and Industry, Internal Audits Division.
The investigation revealed that Givens applied for unemployment compensation benefits through the internet using stolen identifying information and addresses in Harrisburg. The applications resulted in debit cards being mailed to the addresses submitted with the claims. Givens removed the envelopes containing the debit cards from open mail boxes, activated the cards and used the cards to make purchases or withdraw cash from ATMs.
Givens obtained more than $94,000 in unemployment compensation benefits to which he was not entitled, unlawfully using the stolen identification information of eighteen individuals.
Givens pleaded guilty in May 2012.

U.S. Attorney Smith thanked the Department of Labor Office of Inspector General and the Commonwealth's Department of Labor and Industry Internal Audits Division for their work on the case. Smith said, "Unemployment compensation benefits are critical to those entitled to them. Especially in times of economic difficulty, it is essential that the benefits go to those who truly need them. The scheme devised in this case by Mr. Givens not only stole the identifying information of many individuals, but it deprived many deserving individuals of the unemployment benefits they needed. Such flagrant abuse of a system designed to help those in need cannot – and will not – be tolerated."
The case was prosecuted by Assistant United States Attorney James T. Clancy.

****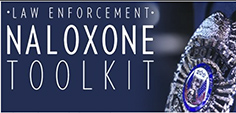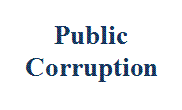 Our commitment to combating public corruption in the Middle District of Pennsylvania and to keeping the public informed about pending cases.