Child Pornography Offender's 14-year Prison Sentence Affirmed
May 21, 2012
The United States Attorney's Office for the Middle District of Pennsylvania, announced today that the United States Court of Appeals for the Third Circuit has affirmed the sentence of John Greene, age 59. Greene is currently serving a 168-month prison sentence for receiving child pornography. Greene resided in Delaware Water Gap, Pennsylvania, at the time he committed the offense, and operated a business called Pack Shack Adventures.

According to United States Attorney Peter J. Smith, Greene was indicted by a federal grand jury on February 16, 2010, as a result of an investigation by the Federal Bureau of Investigation (FBI), Scranton Police, and law enforcement officers in the country of Belarus. Greene subsequently pleaded guilty to using a computer to download images of child pornography.

Senior U.S. District Court Judge Richard P. Conaboy sentenced Greene to 168 months in prison to be followed by a lifetime on supervised release.

In his appeal, Greene claimed that his sentence was unreasonable because the district court gave undue weight to the U.S. Sentencing Guidelines for child pornography offenses. Greene argued that those guidelines merit minimal deference because they are not supported by empirical data or nationwide experience. Greene also argued that the sentencing court abused its discretion by refusing to grant a downward variance based on his serious medical and physical problems.

In upholding the sentence as reasonable, the Third Circuit Court explained that Judge Conaboy properly considered the sentencing guidelines along with other relevant sentencing factors, including Greene's health problems. The Court noted that Judge Conaboy considered Green's medical and physical conditions but refused to vary downward from the guidelines because Greene suffered from those medical and physical conditions while he committed the offense.

The case was brought as part of Project Safe Childhood, a U.S. Department of Justice nationwide initiative to combat child sexual exploitation and abuse. Led by United States Attorneys' Offices and the Criminal Division's Child Exploitation and Obscenity Section (CEOS), Project Safe Childhood marshals federal, state and local resources to better locate, apprehend and prosecute individuals who exploit children via the Internet, as well as to identify and rescue victims. For more information about Project Safe Childhood, please visit www.projectsafechildhood.gov.

The case and appeal were handled by Assistant United States Attorney Francis P. Sempa.

****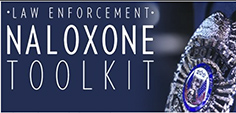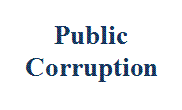 Our commitment to combating public corruption in the Middle District of Pennsylvania and to keeping the public informed about pending cases.