Seven Arrested in an Interstate Conspiracy Involving Bank Fraud, Money Laundering and Drug Manufacturing Charges

August 3, 2012
The United States Attorney's Office for the Middle District of Pennsylvania announced that seven individuals were arrested Thursday on a superseding indictment returned by a federal grand jury in Scranton on June 26, 2012. The federal charges involve conspiracy, bank fraud, money laundering, and a marijuana growing operation in Northeastern Pennsylvania and New Jersey.
According to United States Attorney Peter J. Smith, Carlos Guerra-Lescay, age 51, Eileen Mesa, age 36, Ernesto Huerta Martin, age 51, Jose Frias, age 43, all from Newark, NJ, Vivian Cruz, age 49, and Antonio Figueredo, age 41, both from Easton, PA, and Osleivy Gomez, age 34, North Bergen, NJ were arrested on a three-count superseding indictment charging them with conspiracies to commit bank fraud, money laundering, and the manufacture of marijuana with intent to distribute. The indictment unsealed following the arrests also includes a forfeiture allegation.
It is alleged that the defendants engaged in a scheme to acquire properties with false financial information submitted to AmTrust Bank and IndyMac Mortgage Services. The properties, located in the Brodheadsville and Gilbert area of Monroe County, PA, were then used to facilitate an indoor marijuana growing operation. Search warrants were executed by the Pennsylvania State Police at three of the properties in August 2011. A previous indictment in November 2011, charged Guerra-Lescay in connection with the marijuana growing activity.
If convicted, the defendants face a maximum sentence of 40 years imprisonment for the drug charges, a maximum 20 years imprisonment for the money laundering charge, and a maximum five years imprisonment for the conspiracy to commit bank fraud.
This case was investigated by the Drug Enforcement Administration, the Department of the Treasury - Internal Revenue Service, and the Pennsylvania State Police. Prosecution has been assigned to Assistant United States Attorney Michelle Olshefski.
****
An Indictment or Information is not evidence of guilt but simply a description of the charge made by the Grand Jury and/or United States Attorney against a defendant. A charged Defendant is presumed innocent until a jury returns a unanimous finding that the United States has proven the defendant's guilt beyond a reasonable doubt or until the defendant has pled guilty to the charges.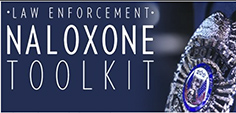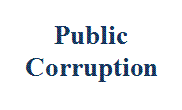 Our commitment to combating public corruption in the Middle District of Pennsylvania and to keeping the public informed about pending cases.