Indictment Unsealed Charging California Man with Violations Associated with the Misbranding of Sexual Enhancement Drugs
December 21, 2012
The United States Attorney's Office for the Middle District of Pennsylvania announced that an indictment charged a California man with distributing misbranded drugs, including "Mojo Nights" and "Libigrow" that were marketed as "all-natural" dietary supplements that were beneficial for "sexual enhancement" was unsealed Thursday. The indictment returned by a Harrisburg grand jury on November 28, was unsealed following the arrest and initial appearance of the defendant.
According to United States Attorney Peter J. Smith, Almuntasser "Alex" Hbaiu, 34, of Los Angeles, California, was arrested in that area on December 12. He appeared before U.S. Magistrate Judge Martin C. Carlson in Harrisburg Thursday and pleaded "not guilty" to a five-count Indictment charging him with criminal conspiracy, introducing misbranded drugs into interstate commerce, receipt of misbranded drugs in interstate commerce and subsequent delivery or proffered delivery of those drugs, and two counts of wire fraud.
Contemporaneously with Hbaiu's arrest, law enforcement agents searched a warehouse in California and seized male enhancement products including Libigrow, Mojo Nights, Blue Diamond, Libigrow XXXtreme, Blue Diamond Platinum, Kamasutra, Matador, Love Pack, and Casanova. The seized products filled more than a tractor trailer.

The Indictment alleges that Hbaiu headed various companies that marketed and sold the drugs as all natural dietary supplements and "performance enhancers." In fact, the drugs contained sildenafil citrate, the active ingredient in Viagra, and Tadalafil, the active ingredient in Cialis. Both Viagra and Cialis are prescription drugs approved by the U.S. Food and Drug Administration for the treatment of erectile dysfunction. The misbranded "performance enhancer" products were sold on internet websites as well as physical locations, including a location in York County.
"Products marketed as "all natural" dietary supplements that do not reveal that they contain the active ingredient of prescription drugs are a serious risk to the unsuspecting public who may believe that these products pose no health risk. The use of such products–-which would normally require the supervision of a licensed medical professional–-can expose consumers to unpredictable risk and the potential for injury or even death. The FDA Office of Criminal Investigations and our law enforcement partners are fully committed to investigating manufacturers and distributors of such products and to support prosecutions, where warranted, said Antoinette V. Henry, Special Agent in Charge of the FDA Office of Criminal Investigations Metro Washington Field Office.
This case was investigated by the FDA Office of Criminal Investigations, the Internal Revenue Service - Criminal Investigations, and the Drug Enforcement Administration. It is assigned to Assistant U.S. Attorney Christy H. Fawcett.
Indictments and Criminal Informations are only allegations. All persons charged are presumed to be innocent unless and until found guilty in court.
A sentence following a finding of guilty is imposed by the Judge after consideration of the applicable federal sentencing statutes and the Federal Sentencing Guidelines.
In this particular case, the maximum penalty under the federal statute is 20 years' imprisonment, a term of supervised release following imprisonment, and a fine. Under the Federal Sentencing Guidelines, the Judge is also required to consider and weigh a number of factors, including the nature, circumstances and seriousness of the offense; the history and characteristics of the defendant; and the need to punish the defendant, protect the public and provide for the defendant's educational, vocational and medical needs. For these reasons, the statutory maximum penalty for the offense is not an accurate indicator of the potential sentence for a specific defendant.
****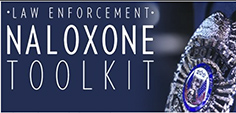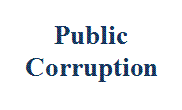 Our commitment to combating public corruption in the Middle District of Pennsylvania and to keeping the public informed about pending cases.