Two Individuals Sentenced in Connection with the Filing of Fraudulent Tax Returns
February 29, 2012
The United States Attorney's Office for the Middle District of Pennsylvania announced today that a long-time state prison inmate and an accomplice were sentenced on February 24, 2012 in connection with the filing of fraudulent tax return claims.

According to U.S. Attorney Peter J. Smith, Andre Lamar Henderson, age 38, formerly of York, was sentenced to 57 months' incarceration, three years' supervised release, and payment of $10,183.30 restitution as a result of his conviction for conspiring to submit approximately 43 false claims for income tax returns to the Internal Revenue Service between December, 2007, and August, 2008. U.S. District Court Judge John Jones also ordered co-defendant Theresa Toby, age 44, of York, to serve 24 months in prison and pay $8,629.30 restitution following her guilty plea to criminal conspiracy to submit false claims for income tax returns to the Internal Revenue Service.
At the time the claims were submitted, Henderson was an inmate serving a Pennsylvania state prison sentence.
According to information presented in federal court, Henderson prepared fraudulent claims for tax refunds using identifiers of other inmates and Toby assisted by mailing the false claims and opening bank accounts in which the refunds were deposited.
The case was investigated by Internal Revenue Service Criminal Investigations. The case was prosecuted by Assistant United States Attorney Christy H. Fawcett.
****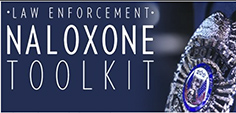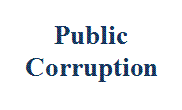 Our commitment to combating public corruption in the Middle District of Pennsylvania and to keeping the public informed about pending cases.