Alien charged with illegal re-entry
January 10, 2012
The United States Attorney's Office for the Middle District of Pennsylvania, announced that a federal grand jury today returned an indictment charging an illegal alien from Mexico with alleged unlawful re-entry into the United States.
According to United States Attorney, Peter J. Smith, Cesar Hernandez-Aguilar a/k/a Glorimar Rivera-Davila, age 33, of Lackawanna County was charged by the grand jury for allegedly re-entering the United States on or before October 24, 2011 at an unknown place.
If convicted, Hernandez-Aguilar faces a term of imprisonment of 2 years imprisonment.
Prosecution is assigned to Assistant United States Attorney Michelle Olshefski.
****
An Indictment or Information is not evidence of guilt but simply a description of the charge made by the Grand Jury and/or United States Attorney against a defendant. A charged Defendant is presumed innocent until a jury returns a unanimous finding that the United States has proven the defendant's guilt beyond a reasonable doubt or until the defendant has pleaded guilty to the charges.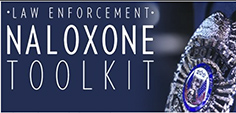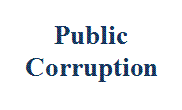 Our commitment to combating public corruption in the Middle District of Pennsylvania and to keeping the public informed about pending cases.