Indictments Unsealed Charging Three Harrisburg Residents on Federal Charges Related to Gun Violence Investigations
October 3, 2012
The United States Attorney's Office for the Middle District of Pennsylvania announced that two indictments resulting from stepped-up federal effort to partner with Harrisburg police and the Dauphin County District Attorney's Office to fight violent crime in Harrisburg were unsealed late Tuesday. The indictments returned by a Harrisburg grand jury on September 26 were sealed pending the arrest of the defendants.

In one indictment, Carlos C. Hill, age 41, and Elijah U. Brown, Jr., age 37, were charged with alleged possession of a firearm by a convicted felon and possession of a stolen firearm.
The charges are based on allegations that Hill brandished a stolen firearm at a female victim in the 1600 Block of Park Street in Harrisburg on July 13, 2012. The firearm was subsequently recovered by the Harrisburg Police Bureau.
Hill was in custody at the time of the indictment. Brown was arrested on September 28. Both men were arraigned and are being held pending trial scheduled for December 3, 2012.
According to United States Attorney Peter J. Smith, the indictment is the result of the on-going partnership with the Dauphin County District Attorney's Office and the City of Harrisburg to combat the apparent surge in violent crime in the city announced in August jointly by District Attorney Edward M. Marsico, Jr.
In a second indictment related to a separate case, the federal grand jury charged Kenya Scott, age 39, with perjury and making false statements to a grand jury and a federal agent during an on-going firearms investigation.
Scott was arrested on October 1. She was arraigned and released pending trial scheduled for December 3, 2012.
Scott allegedly had been questioned in March 2012 by an agent of the Federal Bureau of Alcohol, Tobacco, Firearms and Explosives (ATF) and later the grand jury in connection with the investigation of Eric Chambers, who is facing federal charges for allegedly being a felon in possession of a stolen firearm in connection with an incident at the Red Ridge Inn in Harrisburg in January 9, 2012.
Chambers was indicted on April 25, 2012 and is scheduled for trial on November 13, 2012.
If convicted, Hill and Brown face a statutory minimum of 15 years imprisonment. The maximum penalty for each of the charges against Scott is five years imprisonment.
Both cases are being investigated by ATF in coordination with the Harrisburg Police Department. The cases are being prosecuted by Assistant U.S. Attorney Meredith A. Taylor.

****
An Indictment or Information is not evidence of guilt but simply a description of the charge made by the Grand Jury and/or United States Attorney against a defendant. A charged Defendant is presumed innocent until a jury returns a unanimous finding that the United States has proven the defendant's guilt beyond a reasonable doubt or until the defendant has pled guilty to the charges.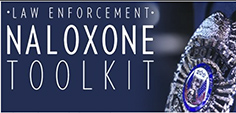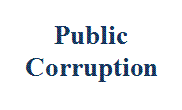 Our commitment to combating public corruption in the Middle District of Pennsylvania and to keeping the public informed about pending cases.