Two Drug Traffickers Sentenced to Seven Years' Imprisonment
January 18, 2012
The United States Attorney's Office for the Middle District of Pennsylvania announced today that Senior United States District Court Judge Edwin M. Kosik has sentenced Marcus Holder, age 24, and Michael F. Bruce, age 23, both of Nanticoke, Pennsylvania, to seven years' imprisonment on drug trafficking charges.
According to United States Attorney Peter J. Smith, the Criminal Information to which the defendants entered guilty pleas specified that from 2009 to April 29, 2011, Holder and Bruce conspired to distribute more than 400 grams of heroin and more than 112 grams of crack cocaine. The indictment also alleged that Holder and Bruce possessed firearms in relation to drug trafficking and distributed controlled substances on numerous occasions.

In addition to a sentence of imprisonment, Judge Kosik ordered each defendant to be supervised by a Federal Probation Officer for four years after serving the jail term.
United States Attorney Peter J. Smith noted that parole has been abolished, and the defendants will be required to serve at least 85% of their sentences, assuming they receive full time off for good behavior while incarcerated. In addition, United States Attorney Smith noted that the Holder and Bruce forfeited to the government $12,469.45 and five firearms seized by the investigators on April 29, 2011, during the execution of federal search warrants.

The case was investigated by Special Agents of the Federal Bureau of Investigation and Officers with the Plains Township Police Department. Assistant United States Attorney John Gurganus prosecuted the case.
****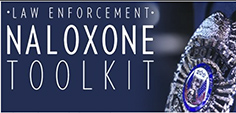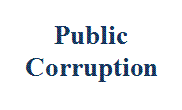 Our commitment to combating public corruption in the Middle District of Pennsylvania and to keeping the public informed about pending cases.