Hanover Man Sentenced to 15 Years in Prison in Connection with Americana Tire Fire in York
January 24, 2012
The United States Attorney's Office for the Middle District of Pennsylvania announced that a Hanover man was sentenced today to 15 years in federal prison following his conviction for criminal conspiracy to commit arson and interstate transportation of stolen property in connection with a large warehouse fire at Americana Tire in York in August, 2008.

According to United States Attorney Peter J. Smith, John H. Hughes, Jr., age 36, of Hanover, was sentenced by Chief District Court Judge Yvette Kane to 60 months' imprisonment for his conviction of criminal conspiracy to use fire to commit a federal offense and criminal conspiracy to commit interstate transportation of stolen property and 120 months for his conviction of interstate transportation of stolen property. The sentences were ordered to be served consecutively. Hughes was also directed to pay $3,714,645. 38 in restitution and to serve a three-year term of supervision following his release from incarceration.

Hughes was convicted by a federal jury in Harrisburg in August, 2011, following a six-day trial. Law enforcement and fire officials testified that late in the evening of August 3, 2008, they were called to the scene of a large fire in a commercial building in at 3001 West Market Street, West Manchester Township, York. The building housed Americana Tire and Wheel Company, Strategic Edge Logistics, and GMUND Paper. The fire caused more than $2 million in damage to the building. Americana Tire experienced a $439,000 and GMUND lost $450,000 due to damaged and destroyed inventory.

At the time of the fire, Hughes was the warehouse supervisor at Americana Tire. In addition, a series of six smaller fires occurred at the building in late 2006. Hughes was also present for all the smaller fires.
Angel Rodriguez, age 44, York, previously pleaded guilty to arson in connection with the August, 2008, fire and has been sentenced to five years' imprisonment. Rodriguez, a former Americana Tire employee who was supervised by Hughes, testified at trial that Hughes directed him to set the fire.

Witnesses testified that Hughes' primary motive for directing that the fire be set was to cover up large-scale and long-term thefts of inventory from Americana Tire. They described that Hughes instructed employees that he supervised to load new aluminum rims and tires onto trucks and transport them to York-area tire and rim dealers. The dealers paid Hughes in cash or with personal checks. In addition, Hughes was angry with Americana Tire because of his belief that he had been treated unjustly by the company.

Inventories conducted by Americana Tire disclosed that $55,367.29 worth of tires and rims were missing in 2006, $151,871 during the time period of the theft ring, and $333,274.72 in missing inventory during the nine months preceding the warehouse fire.

Due to the extensive loss of inventory, Americana Tire officials had planned heightened security measures which were to take effect within days of the fire occurring. Testimony established Hughes knew about the upcoming increased security measures and directed the timing of the fire to occur before they were put into place.

Witnesses testified that extinguishing the blaze required 75 firefighters and 40 pieces of firefighting and emergency equipment. When firefighters arrived at the Americana Tire building they discovered that the sprinkler system had been disabled. Witnesses testified that Hughes was in charge of building safety and was one of the few employees who knew how the sprinkler system could be deactivated. In addition, the fire alarm, located in an area to which few people other than Hughes had access, was disabled shortly before the fire.

This case was investigated by the Bureau of Alcohol, Tobacco, Firearms and Explosives, Pennsylvania State Police Fire Marshal, West Manchester Township Police Department, West Manchester Fire Company along with neighboring fire companies. Prosecution was handled by Assistant United States Attorneys Christy H. Fawcett and Wesley P. Page.
****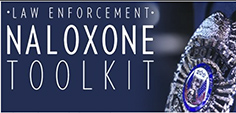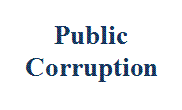 Our commitment to combating public corruption in the Middle District of Pennsylvania and to keeping the public informed about pending cases.